Apicoltura Laterza
Our company
We are a company of professional beekeepers . For over 35 years we have been engaged in the production and wholesale of best quality honey , grown in full respect of our bees, without the use of antibiotics or chemicals harmful to the environment.
Our team is divided into three groups, one of which deals with the breeding of bees and queen bees, the second
group deals with producing the packs of bees and swarms, the third and last deals with the production of honey.

Beekeeping is an ancient craft, which has become rare over the years, which is why we offer the opportunity to become RETAILERS of our products.
WHAT WE OFFER TO OUR CUSTOMERS:
QUEENS BEES
NUCLEI D'API
API PACKS
HONEY
Our passion has created an innovative and technologically advanced company with several thousand hives and three teams of beekeepers, one of which deals with queen bee breeding, another with the production of bee packs and swarms and finally the last, but no less important, for the production of honey.
Products of the highest quality
Great customer service
OUR STRENGTHS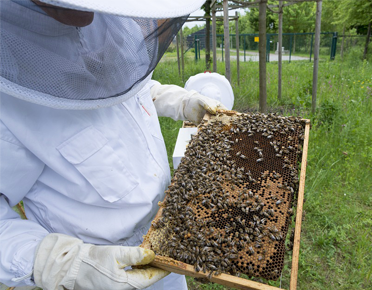 Environment
We are always attentive to the environment and we like to emphasize the fact that a cleaner world, healthy bees live that give life to a good and genuine product.
Research
Always looking for new and functional technologies and methodologies to always offer you an excellent product.
Quality
Our bees, our honey and our products are among the best in Italy. Care, love and passion always give the extra gear.
Mission
Our mission is to respect the Environment, Research and Quality made in Italy. It is also providing people with the most qualitative and healthy products for athletes and other people who love sports and care about their diet ..
About us
"Great seriousness and professionalism
.
"
Guido Cirone
"

I congratulate you, last year I bought some ligustics from you and you sent them to me with all possible precautions, like jewels. .... Of course they are working fine.

"
Regina Giovanni Augusto